On July 12, 2008 we posted the following,
Tallahassee, Florida a State Capital where patriotism is dead.
, wherein we described a Patriot Guard Run that for many exhibited one the grossest displays of disrespect for a retuning KIA veteran we have ever witnessed. The problem was, this disrespect was not demonstrated by one individual, it was demonstrated by a community of individuals.
It didn't happen back in the Vietnam Era, it happened in 2008 and it continues to happen today.
Have we learned nothing?
Now we understand that no community can be judged by the actions of a few. We would like to believe that the Tallahassee area citizens as a whole are just not aware of how bad things have become. We would like to say that.
It was after that post that we engaged in war with local LEO regarding their failure to honor and respect returning servicemen/woman. We attempted to get the FSU to take a stand but they remained silent through out. After all they needed local LEO to escort football players and the FSU Horse back an forth to games. Here is just a partial list of posts we were making along those lines:
Panama City News Herald devotes space to the "Battle of Tallahassee" yet no answer from Tally politicos, FSU football or Patriots?
Tallahassee Police Department says no To escort for CWO Carl Davis
Nipple Freak nails the Failure of TPD to escort veterans
Which is it Tallahassee, Leon County LEO? Fallen hero's or football? Answer please
Well now TPD apparently does have the resources when it comes to football and to hell with servicemen.
From Commisioner Desloge, Football or servicemen is a moot point
YO Tallahassee, Jacksonville made an instructional video for ...
Leon County Commisoner Thaell: Postpone hero's funerals till After FSU games? WHAT?
It's not just LEO, it's the citizens of Tallahassee as well. Get a Freaking clue
The World is Watching Tallahassee, What will you do?
FSU football or Servicemen who fight for our country? Tallahassee officials have yet to answer the question. Is it to difficult?
A disturbing question for those who honor our servicemen
Know how you know your in Tallahassee, prioities are screwed up!
UMMM Tallahassee Police Chief Jones how come you haven't answered
Apparently what we have here is a failure to understand when it come to escorting soldiers
Alabama invades Florida or Tallahassee Police chief finally answers-football more important than servicemen-which is it Chief.
Some Tallahassee citizens show the color of their patriotism-green with a tinge of yellow
How Surrounding LEO puts Tallahassee and Leon County to shame
What is FLorida State Universities Position on Returning Servicemen
Keep it going people don't let this issue die while our soldiers do.
VICTORY at the battle of Tallahassee, Florida
Well, is it now Horses before Servicemen Sherrif?
Word on the street TPD still don't get it.
Yo Tallahassee Police Chief Jones -whats up with this?
Another response from Tallahassee goverment re escorting servicemen home
watch tallahassee police chief in action, get mad, then you take ...
Tallahassee Police Department finally responds and so do we
Tallahassee Florida refuses to honor our fallen and the people are responding
Do QUIT now people, we are getting er done for our servicemen, no ...
(should say Don't)
Who authorized Alabama state troopers to exercise their police powers in Florida
Dianas salvo across the board of FSU asking them, FSU football or Our Servicemen
tallahassee
florida, breaking news re your efforts to force the
...
those who who are appently still struggling over the question: fsu

...
Leon County Sheriff Campbell, TPD Chief Jones we await your answer ...
the above was posted on July 21, 08
O.K. Heres really why Local LEO can not provide escorts to returning servicemen
Alabama once again invades Tallahassee
Tallahassee Police Chief Jones: RESIGN NOW!
Is this site at War with the Tallahassee Police Department Chief
A commisioner sends his thanks to you the People
Fair and equitable treatment for servicemen, Who is to blame for the lack off it
Another commisioner responds, it's getting HOT thanks to the people
These were battles that went on pretty much behind the scenes. Press wasn't covering them.
WHEN ENOUGH PEOPLE PUT THE HEAT ON THEIR REPRESENTATIVES ,
Tallahassee area LEO finally sat down with the PGR to supposedly settle things. The press did cover that and the people thought all was well.
It is never "all is well" people. Shortly after that meeting the Chief of Police reneged and rewrote the rules. He wanted the number of PGR or other riders w/ flags paying respect and honoring those who serve us, at the families request, limited. He wanted the US flags, not to lead, but to follow. As two of us explained to an officer who demanded we move our bikes to the rear, the American flag does not ride in the back!
AND WE DID NOT MOVE TO THE BACK!
And so now it is with the
Tallahassee Veterans Day parade (see:
The full Veterans Events Tallahassee Press conference
)
. The government had it and mucked it up. Now the veterans have taken it and must rely on
YOU THE PEOPLE
to make it work. And still the irony is, that the ones who deserve to be honored are the ones who must do the work to get what is due them. However that has been the case for veterans for years. See,
When the fox gaurds the henhouse taxpayer theft is redefined as National Defense
re: the ongoing health care maze veterans are still made to walk through to get what is owed them.
SO THE SCENARIO BECOMES: Imagine yourself a veteran who pledged to serve the people of his country?
You come home, some maimed for life physically or emotionally or both. You know you have done your duty and you try to assimilate into society as a productive member. But you know you will never be the same.
You also know that:
In 1926, the United States Congress officially recognized the end of World War I and declared that the anniversary of the armistice should be commemorated with prayer and thanksgiving. The Congress also requested that the president should "issue a proclamation calling upon the officials to display the flag of the United States on all Government buildings on November 11 and inviting the people of the United States to observe the day in schools and churches, or other suitable places, with appropriate ceremonies of friendly relations with all other peoples."
An Act (52 Stat. 351; 5 U. S. Code, Sec. 87a) was approved on May 13, 1938, which made November 11 in each year a legal holiday, known as Armistice Day. This day was originally intended to honor veterans of World War I. A few years later, World War II required the largest mobilization of service men in the history of the United States and the American forces fought in Korea. In 1954, the veterans service organizations urged Congress to change the word "Armistice" to "Veterans". Congress approved this change and on June 1, 1954, November 11 became a day to honor all American veterans, where ever and whenever they had served.
But what you have seen is on that day all over the country people will honor you by going to the beach, drinking beer, watching sports on T.V. or just lay around the house and not do anything. If you are
Christian you may even say a small prayer .
And then immediately go about negating the efforts of our men and women who fought for your freedom by doing every thing in your power to restrict the Freedoms of any other individual who does not agree with your definition of Freedom??? Oh to hell with that little Judge not lest you be judged thingy.
But the veteran on that day relives horrors and loses unimaginable by most Americans. And if actions are by which one is judged, not much cared about by most Americans.
Our contention would be that veterans need us 365 days out of the year. But it is that one day of appreciation when we are needed the most. Imagine the defeat felt by a veteran forced to witness his/her parade hidden on the back streets because the people do not care!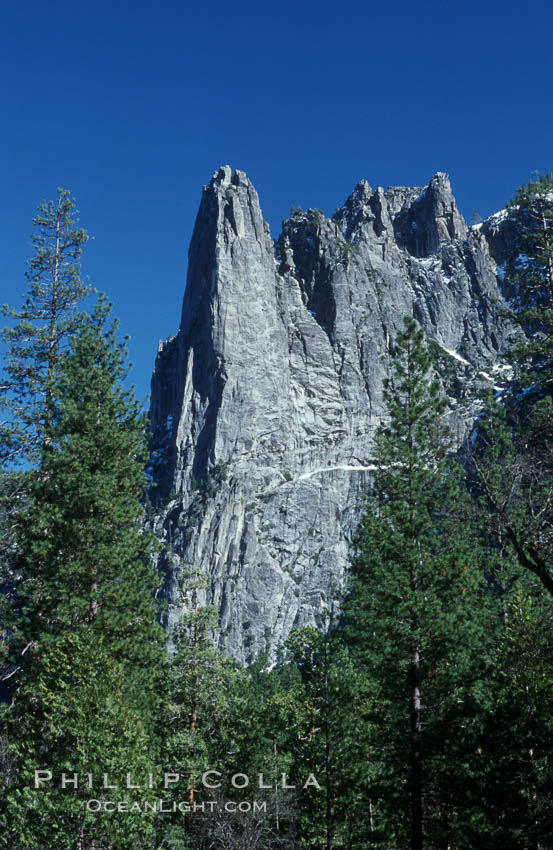 And that my friends is WHY WE NEED THEM!
We need them and the memory of those who came before them and the memories of those who never returned to keep us from becoming inured to countless wars resulting in countless bodies coming home to countless friends and relatives resulting in countless years of grief and sorrow. We need to have them out on front street as a reminder that
WE ARE THE SENTINELS,
we are the only ones that can tell governments, Federal, State and Local to
STOP!
Stop! Stop wars over oil. Stop lying about weapons of Mass Destruction, Stop playing world policeman, Stop throwing young American Children away, Stop the loss of generations, stop making promises to veterans you will not keep, Stop playing Americans for fools at the expense of those to young to understand what you are doing to them!
WE ARE THE SENTINELS!
When we fail to do our job then we become complicit in the death of every man, woman and child lost to war. When we fail to do our job we cease being Americans living in a participatory government that demands we hold it accountable or it will continue to use our children as canon fodder. When we fail to do our job then we become ungrateful son of a bitches who deserve not freedom,
but veterans who turn their guns on us and say
YOU ALLOWED THIS TO HAPPEN!
Make this pledge,
IF THE VETERAN IS WILLING TO FIGHT AND DIE FOR MY FREEDOMS OVERSEAS, THEN I AM WILLING TO FIGHT AND DIE FOR THE VETERAN ON HIS/HER OWN HOMELAND!